Malmö Melodic Releaseshow!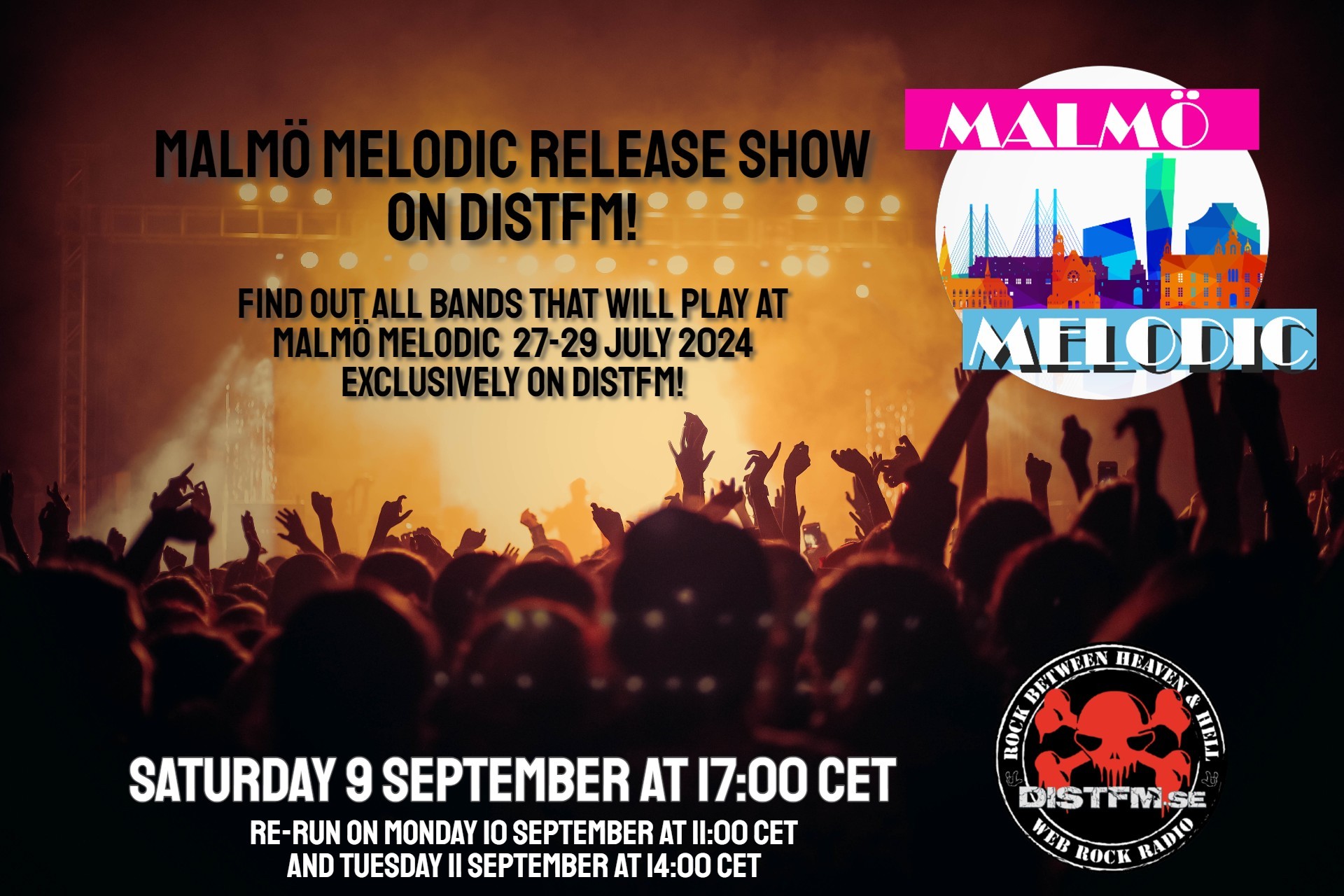 LISTEN UP!!!
På lördag kl. 17:00 sänder vi på DistFM programmet MALMÖ MELODIC RELEASE SHOW.
Här får ni, exklusivt först av alla, veta ALLA band och artister som kommer att spela på festivalen.
Malmö Melodic
äger rum på Plan B i Malmö mellan den 27 till 29 juli nästa år.
MISSA INTE DETTA!
Programmet presenteras av Andréas Ek och Micke Ek
repris: måndag 10/9 kl. 11:00-12:30 och tisdag 11/9 kl. 14:00-15:30
/DistFM Crew
—————————————————
LISTEN UP!!!
Tomorrow Saturday at 17:00 CET we will broadcast MALMÖ MELODIC RELEASE SHOW on DistFM. Here you will, exclusively be the first to know,
ALL bands and artists who will be playing at the festival.
Malmö Melodic takes place at Plan B in Malmö, Sweden between 27 and 29 July next year.
DO NOT MISS THIS!
re-runs on Monday 10 September at 11:00-12:30 CET and Tuesday 11 September at 14:00-15:30 CET
The show is presented by Andréas Ek och Micke Ek
/DistFM Crew